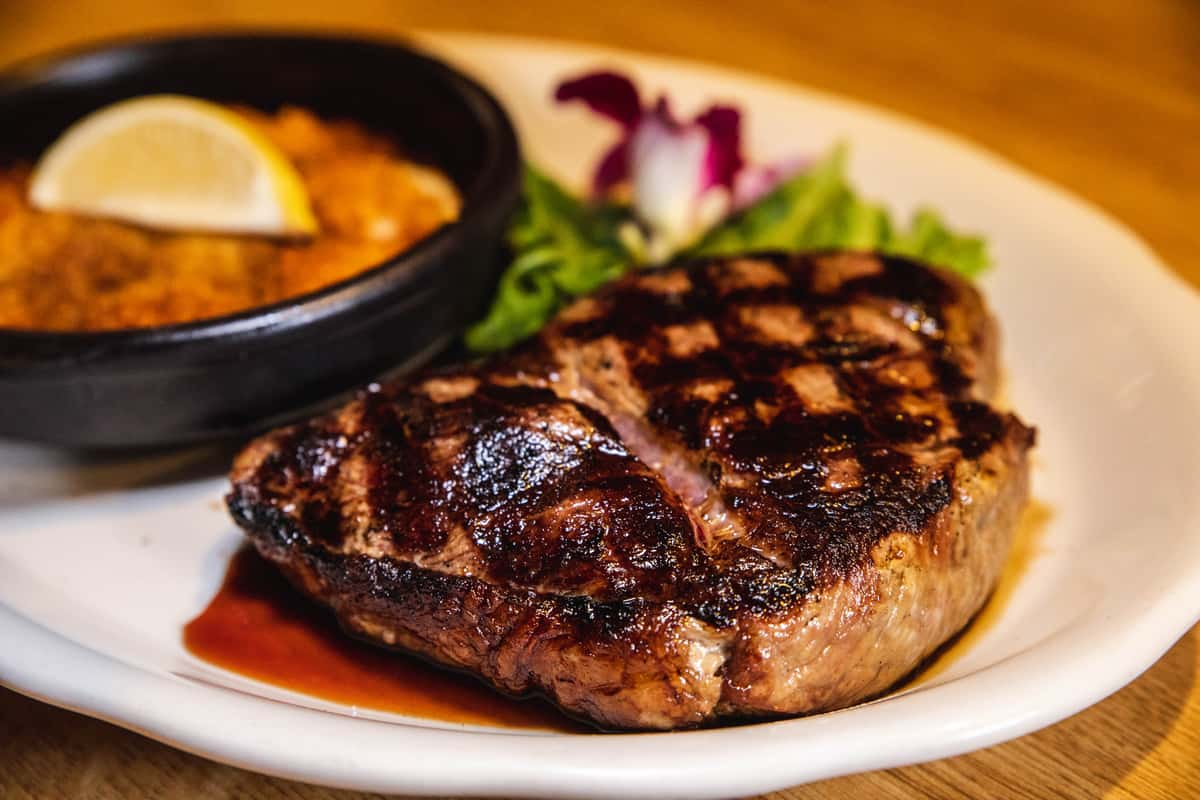 Menu
Become a VIP
Receive updates on special events, new menu items, menu reviews, and more!
Menu
Broiling Instructions
RARE: Cool, red center
MEDIUM RARE: Warm red center
MEDIUM: Hot, pink center
MEDIUM WELL: Just a touch of pink

WE APPRECIATE YOUR PREFERENCE BUT CANNOT BE RESPONSIBLE FOR WELL DONE ORDERS
Disclosure & Reminder: *cooked to order: Consuming raw or undercooked meats or seafood may increase your risk of foodborne illness, especially if you have certain medical conditions
Sandwiches
All Sandwiched Served with one of the following: French Fries, Mashed Potato, Cole Slaw, or Vegetable of the day.

Additions: $0.95 ea
Swiss Cheese, American Cheese, Mozzarella Cheese, Pepper Jack Cheese, Mushrooms, Bacon Peppers & Onions.
Lunch Entrees
Served Monday thru Friday 11:30 AM to 4 PM | Saturday 12 Noon to 4 PM
Dinner Entrées
Served Monday thru Friday 11:30 am - 4:00 pm
Saturday 12:00 noon - 4:00 pm 
Sunday 12:00 noon to 9:00 pm

All entrées served with a choice of two: Fresh Vegetable Du Jour, Mashed Potato, French Fries, Rice Pilaf
Beef Dinner Entrées
All our steaks are hand-cut at the Midway.
The Midway takes great pride in hand cutting all of our steaks, Using only Certified Angus Beef ®
Italian Specialties | Dinner
Pizza
Served 4:00 – 11:00 PM Monday thru Saturday
Cheese $9.99
Toppings
Pepperoni • Hamburger • Mushroom • Sausage • Peppers & Onions • Bacon • Broccoli • Pineapple • Ham • Olives • Anchovies
+$1.25 ea.



Catering Available
Full Service or Drop Off - Corporate or Personal - Any Occasion!
Gift Certificates Available
Take-Out Available
Extra Plate Charge +1.00
*Cooked to order. Consuming raw or undercooked meats or seafood may increase your risk of food-borne illness, especially if you have certain medical conditions. Before placing your order, please inform your server if you or anyone in your party has a food allergy

We won 2019 Best American Restaurant – Hidden Gem

The Midway takes great pride in its history of serving the public since 1947. These specialties have been proven favorites of our customers over the years. Bon Appétit! ~ Bob Jenks